Scaffolding Solutions in Manassas, VA
Scaffolding Solutions is committed to providing professional scaffolding in the Manassas, VA area, backed up by our stellar performance and safety record.
Our engineering experts will build a custom-designed scaffolding solution that solves your toughest material or people-moving challenges. Our crews consist of highly experienced, trained, and reliable professionals who have been with us for many years.
Scaffolding Solutions can handle any size or type of project, from historical renovation to construction and everything in between.
Address
6933 Colchester Park Dr #103
Manassas, VA 20112
Phone
Hours
Mon-Fri: 8:00 am – 4:00 pm
About Scaffolding Solutions
We're the leading provider of scaffolding engineering, set-up, and take-down services throughout Manassas, Virginia, and the surrounding areas. Our commitment to integrity provides our clients with a trusted partner when working on any size commercial or government project. Let us help contribute to the success of your next project!
Call Us: 703-897-1360 Request Quote Form
Manassas, VA is home to many historical buildings, such as Manassas Museum, Southern Railway Depot, and the Manassas Industrial School. Scaffolding Solutions has worked on a wide variety of scaffolding jobs in and around the Manassas area, like a historical courthouse, metro station, and the 2021 Presidential Inauguration where we set up a monumental scaffold for the World's Largest Stage.
Our expert engineers and tradesmen will design and deliver the right scaffolding or suspended scaffolding for your Manassas-area project. We exclusively use the OCTO® scaffolding system, which provides the very best in performance and safety. We'll custom-design the system and our professional crew will deliver, install, and take down the scaffolding.
We're 100% committed to job site safety and have won several prestigious safety awards over the years. Our dedication to excellence means you'll always get the highest quality service and scaffolding available.
Safety is paramount at any job site—Scaffolding Solutions will provide your project with durable containment tarps and debris netting solutions.
Click below to discover our many containment services.
When it comes to a safe and efficient job site, having a hoist or elevator can make all the difference. We offer a wide range of people and material-moving solutions that we can tailor to your needs.
Your job site may require one or several of the following:
General Construction Hoist, Lift, or Platforms
Industrial Elevators
Material Hoists
Transport Platforms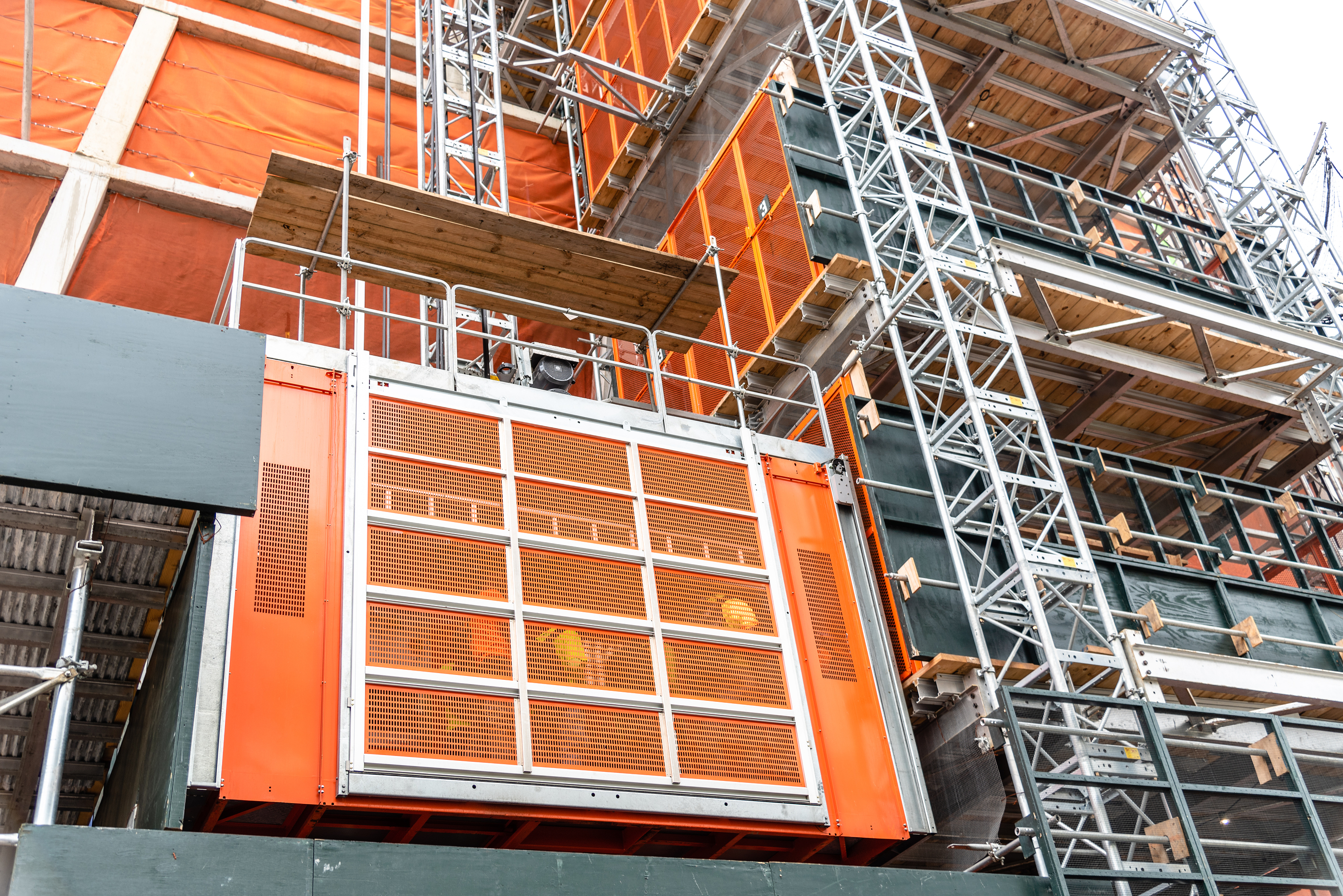 You can benefit from our professional shoring services if you're planning one or more of the following:
Building expansions
Adaptive reuse and building reconfiguration
Load-bearing wall changes
Remodeling and structural renovation
Our experienced team of engineers will work closely with you to create a custom-tailored and safe shoring solution.
Project managers often overlook trash chutes for construction projects. However, they are essential for a clean, safe, and efficient job site. At Scaffolding Solutions, we will design, install, and take down trash chutes for any size project.
Projects We've Done in the Washington D.C. Area
Request A Quote
Other Locations
Scaffolding Solutions is the leading choice for scaffolding services across the Mid-Atlantic area. Our strategically located offices in the following locations enable us to better serve your job site:
Recent Articles