Scaffolding Solutions in Richmond, VA
Scaffolding Solutions is the leading provider of safe and reliable scaffolding for the Richmond, VA area. Our team of highly experienced professionals will provide your job site with high-quality scaffolding products and services.
We understand that every construction project is unique. This is why we offer personalized solutions tailored to your exact requirements. We strive to exceed your expectations through prompt, efficient, and safe service to solve your toughest challenges.
Address
808 Holly Springs Ave
Richmond, VA 23224
Phone
Hours
Mon-Fri: 7:00 am – 6:00 pm
About Scaffolding Solutions
We're a full-service scaffolding Richmond VA engineering firm that services the Washington DC, Virginia, Georgia, and Carolinas areas. Our commitment to safety, professionalism, and integrity combine to form the foundation upon which we built the company. We serve many markets, from commercial to government institutions, with a track record of excellent service.
Call Us: 804-232-9080 Request Quote Form
Richmond, VA is filled with countless historical and commercial buildings that we can supply scaffolding for during renovation or new construction builds. Our expert engineers will design the perfect material or people-moving solution to meet the exact needs of your project.
We've undertaken a wide variety of local Richmond-area projects, from museum exhibits to restoration projects to architectural designs. We even worked on the Virginia General Assembly building renovation project by adding a Scando 650 Dual Hoist system that allowed the general contractor to safely and efficiently get men and materials from floor to floor.
We're committed to giving you a safe project experience—from scaffolding design to erection and dismantling. The Scaffolding Solutions commitment to excellence starts with our tools. That includes our exclusive use of the OCTO® scaffolding system, which our Richmond-based team will deliver and oversee for the duration of your project.
Reliable, durable, and functional containment is a must-have for any work site. We offer debris netting and containment tarps in a variety of products for any construction site.
Click below for more information.
Scaffolding Solutions offers a variety of brand-name elevators and hoists to meet your needs. We can help you determine if an elevator or hoist is necessary for your project.
Your job site may require one or more of the following:
General Construction Hoist, Lift, or Platforms
Industrial Elevators
Material Hoists
Transport Platforms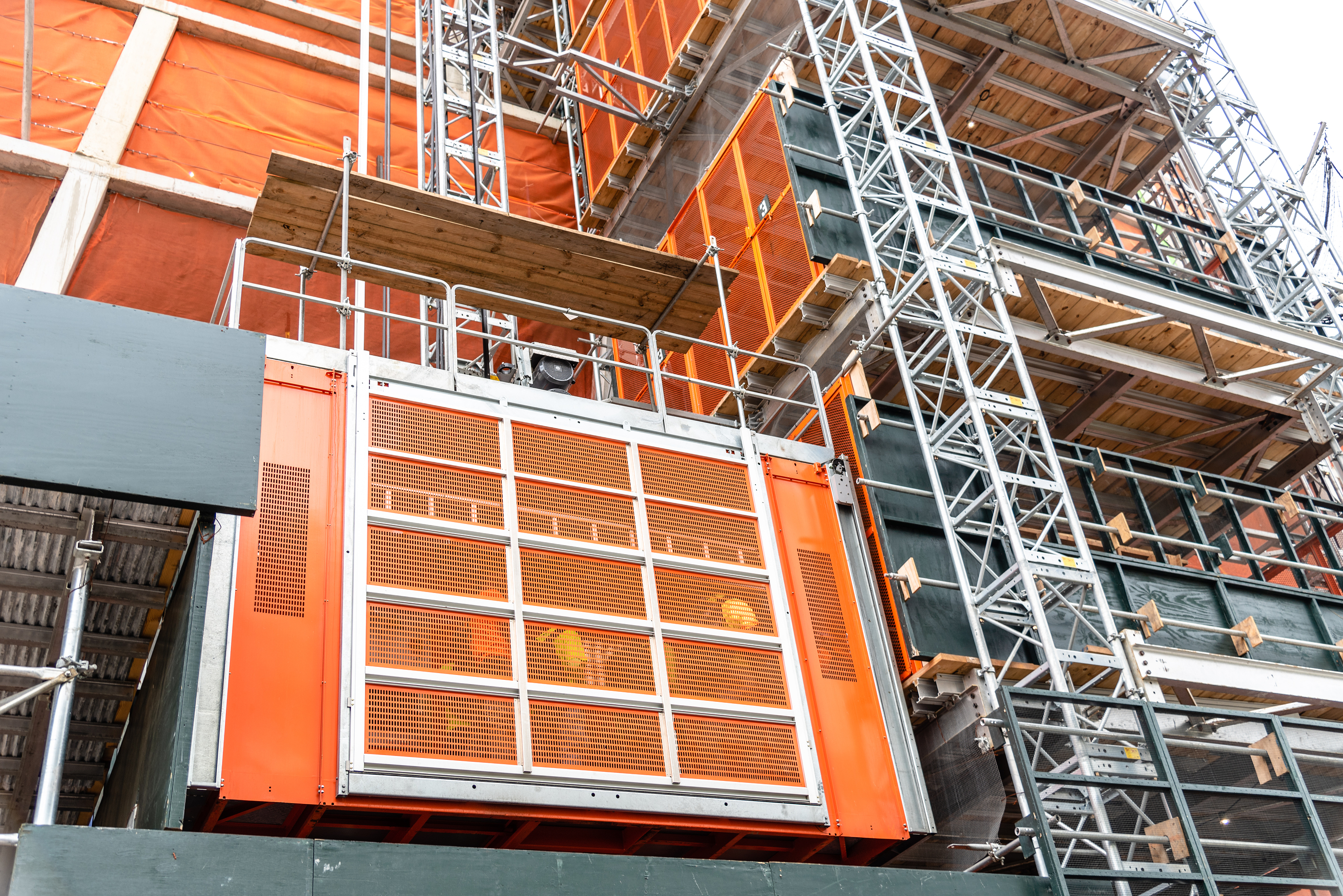 Consider shoring if you're planning on doing one or more of the following at your next construction site:
Building expansions
Adaptive reuse and building reconfiguration
Load-bearing wall changes
Remodeling and structural renovation
Our experienced team of engineers will listen to your requirements and create a customized shoring solution for your project.
Trash chutes are often an overlooked part of the construction site but are imperative for a clean job. Scaffolding Solutions takes pride in supplying, designing, and installing trash chutes for everything from high-rises to small structures.
Projects We've Done in Virginia
Request A Quote
Other Locations
Scaffolding Solutions is the leading choice for scaffolding services across the Mid-Atlantic area. Our strategically located offices in the following locations enable us to better serve your job site:
Recent Articles