Full-Service Scaffolding Company
Scaffolding Solutions is a full-service scaffolding engineering and equipment rental firm that services the entire state of North Carolina with full-service and custom solutions for your scaffolding needs.  Our typical projects include the safe setup, maintenance, and takedown of scaffolding. We take pride in our safety measures and 15 years of experience serving the state of North Carolina.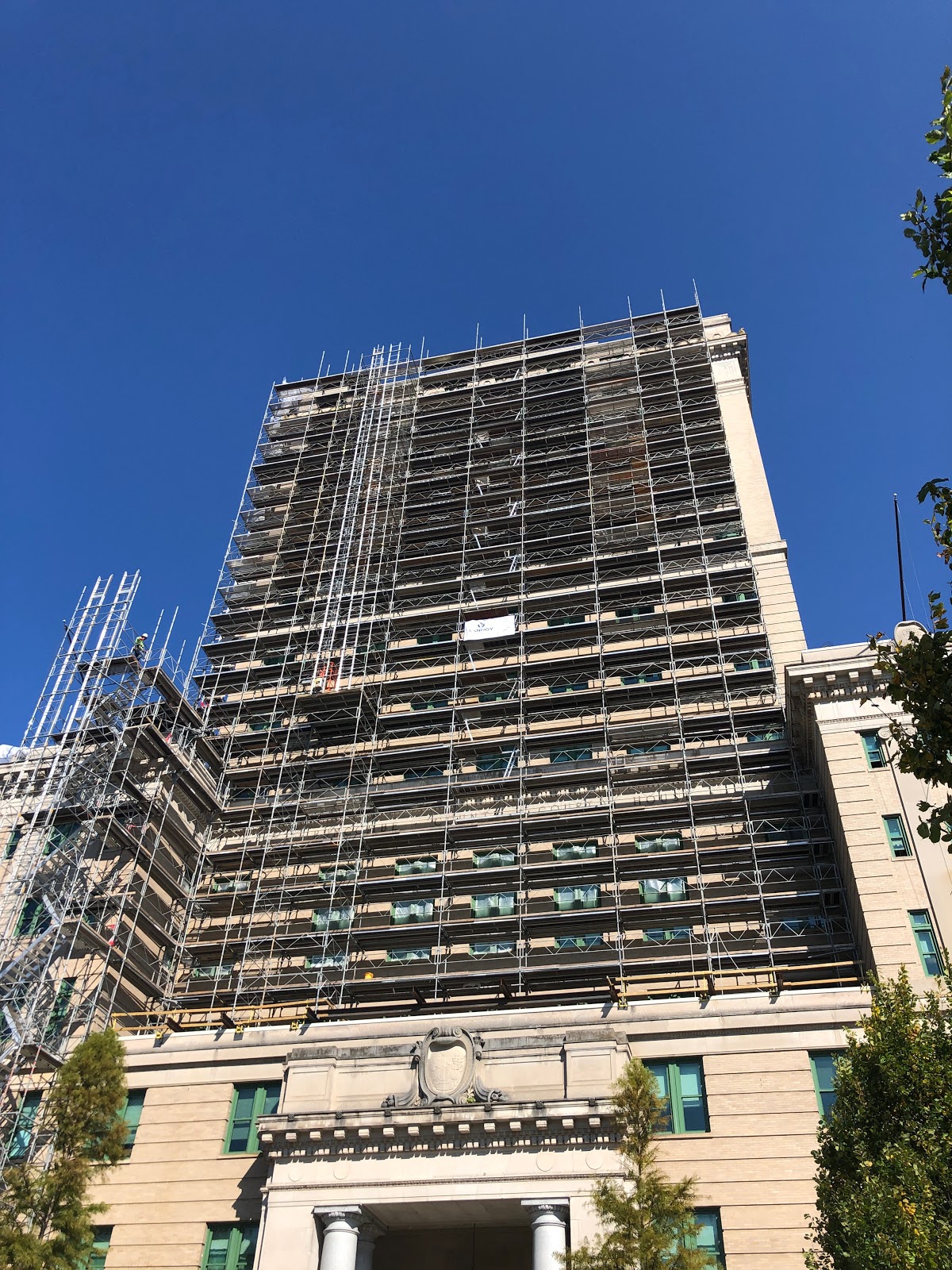 Scaffolding Services in North Carolina
At Scaffolding Solutions, we're proud to use the advanced OCTO® scaffolding designed to give you a more productive and safer work environment. Our professional North Carolina-based safe-access professionals will sit down with you to review your budget and then be there on the day we set your scaffolding up. Click any one of the below boxes to learn more about our scaffolding solutions and services in North Carolina.
Why Choose Scaffolding Solutions?
With over 19 years of experience under our belts, we specialize in overcoming project challenges through innovative and creative solutions. We love working at heights and strive to provide our customers with the best scaffolding equipment coupled with a dedication to customer service.
We work hard to maintain our strict safety culture and high-quality standards. Our experienced and highly trained workers will install your equipment to OSHA standards while the dedicated Risk Manager we assign to your project makes sure everyone goes home safe at the end of the day. When you need a scaffolding company in North Carolina, look no further than the experts at Scaffolding Solutions.
A Few of the Scaffolding Projects We've Completed in North Carolina
Areas We Serve in North Carolina
Scaffolding Solutions serves the following cities throughout North Carolina. If you don't see your area listed below, give us a call, and we'll try to help.
Request a Scaffolding Quote
Every industry and job site has unique demands that require special considerations, products, and implementations. That's precisely why it's important to pick a trusted company with over 19 years of experience. At Scaffolding Solutions, we'll work hard to provide you with high-quality equipment and customized solutions to solve your toughest challenges. Click the box below to request a free quote for your scaffolding needs.